We're an Affiliate. If you use our partner links we earn a commsission at no extra cost to you. Thank you for your support! Read the full disclosure here.
If you've slid on a pair of motorcycle rain pants in the past and found them a little extra long in the leg (like 3 or 4 inches long, even) just know you are nowhere near alone!
Unless you are part moose, the odds are pretty good that most "off the rack" motorcycle rain pants are going to fit a little longer than pants you wear on a day-to-day basis will. Most brands making this safety gear aren't in the fashion world and are pumping out a bunch of different ways sizes and inseams.
A little oversized is ok to fit over your clothes or motorcycle gear, but manufacturers either get carried away or you can't find the size you're looking for. 
You'll be lucky if you find Small, Medium, Large, and Extra-Large in the waist and a pretty much one-size-fits-all length most of the time.
But that doesn't mean you have to ride your bike in less than ideal whether with a pair of rain pants that look like you borrowed them from an older sibling.
No, you really can fix them up so that they fit you perfectly – the way they are supposed to – without a lot of headache and without a lot of hassle.
Let's dig right in.
How To Shorten Motorcycle Rain Pants
Motorcycle rain pants can be modified using basic sewing techniques.
Remove protectors or armor (if equipped)
Pull the pants inside out
Determine type of closures on pants
Measure inseam
Mark areas to be modified with chalk
Make cuts as needed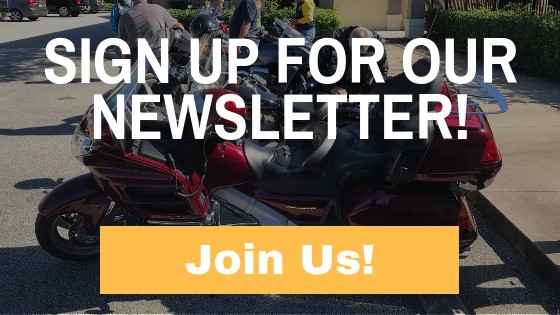 Can Motorcycle Rain Pants Be Modified?
You bet you can, even if you're working with motorcycle rain pants that are multilayer setups with "internal membranes" designed to keep water out while allowing moisture and humidity to pass through (keeping you cool while you ride).
There are a couple of things you'll need to zero in on to make these kinds of modifications, but anybody with a sewing machine, a little patience, and a couple of specialty materials should be able to knock this out in 45 minutes or so.
Just know that the second you cut into your motorcycle rain pants you've 100% just violated any warranty that they might have had. You can't send a pair of leaky custom motorcycle rain shorts back to a company and expect them to send you a pair of pants in return!
Like we suggested in this article about cleaning a leather jacket in a washing machine, you may want to experiment by buying a used set and see how that goes.
What Kind of Closure Sits at the End of Your Pants?
The first thing you need to knock out, before you do anything else, is determine the kind of closure system you have at the end of your rain pants.
Velcro closures are by far the easiest to play around with, with elastic closures following that up pretty closely. Zippered closures are a little more challenging to modify (but not impossible).
At the end of the day, the closure at the end of your pants (the foot end of your pants) is going to dictate pretty much everything about how this project unfolds.
Using a professional to make alterations on your existing rain gear or touring pants is worth the money. Sometimes all that may need to be done is altering the inseam or having them remove a section from the shin/calf area.
Trimming Things Up – Measure Twice (And Then Again) Before You Cut
If you are working with a Velcro or elastic closure, measuring and trimming motorcycle rain pants is almost effortless.
All you really have to do is measure your inseam (get your hands on a tailor's tape measure or pop down to a tux rental and asked them to measure you out) and then transfer those measurements over to your pants.
You'll need to put one mark (using chalk so that it washes away when you're done) exactly where you want the pants to end when you are done and another about an inch or two below that. That's going to give you plenty of material to run new Velcro closures or elastic inside of the new hem.
With a zipper, though, you're actually going to need to "move" the zipper itself – basically splitting the fabric a little higher up (following the initial zipper line), taking it out of the pants completely and then sewing it back into place after you've done the new hem for your new inseam.
Like we said, that's a little more involved but not impossible. More info here.
Make sure that any interior layers (especially membrane layers) get folded up and sealed back into the new closure, too. You don't want any renegade layers inside letting moisture or water through leaky seams.
Go the Pro Tailor Route
Of course, if you don't feel up to the task of tailoring your own rain gear for your motorcycle (and plenty of folks don't feel they have the chops behind a sewing machine to get the results they are after) you can definitely bring this job to your corner tailor, too.
Just let them know that you want to shorten things up a little bit and they'll take over from there.
Pros will be able to knock out your measurements in a hurry, transfer them over to your motorcycle rain pants, and make the upgrade in no time at all – handling all of the heavy lifting for you.
Not only that, but you'll enjoy little more peace of mind knowing that professionals took care of this project for you from start to finish. They will also have all the tools on hand (as well as special materials like waterproofing fabric cement, for example) to make sure that not a drop of rain penetrates these modified pants.
Find Brands That Offer Short Versions
At the end of the day, another approach you might think about is simply purchasing rain pants for your motorcycle from brands that offer "short" versions. You may even be able to find some closeout deals on something more your size.
Like we mentioned earlier, not every brand (or even most of them) offer the kind of size variations in their pants that you'll find at a local department store, even. Most of them offer one length across a couple of different universal waist sizes and call it good.
On the flip side of things, though, some brands (like Olympia, Aerostitch, and Firstgear) all offer more custom inseam options then you'll find elsewhere. It might be worth splashing a little extra cash to get your hands on pants from those brands rather than spend the time, money, and energy modifying a pair that might fight you every step of the way.
All in all, zero in on the inside information we highlighted above on how to shorten motorcycle rain pants, you'll never have to worry about your motorcycle rain gear letting you down or fitting funky!